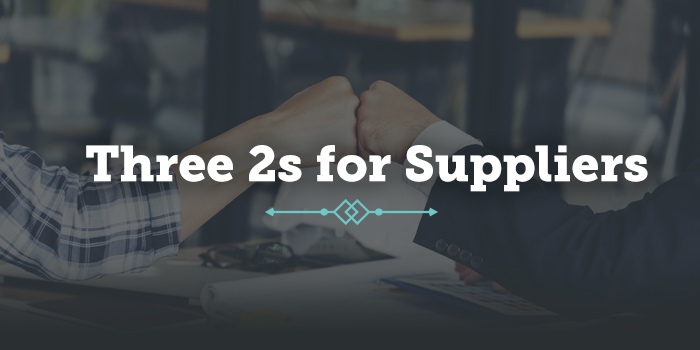 November 2020

Welcome to the November edition of the Three 2s newsletter.

Can you believe it's November already? This year has been like no other and has affected everyone in very different ways. No matter what happened throughout the year, you are here now as an ASI member and for that we are grateful. We hope you are able to take this month to reflect on all your reasons to be thankful and the blessings that may have arose during an unusual year. We wish you and your family a wonderful Thanksgiving!

As always, remember that ASI is here to help and support you. If you need anything at all, please do not hesitate to contact your Account Executive or Caitlyn, Supplier Specialist at caitlynm@asicentral.com or 215-953-3450.

Sales Tips

Use Social Influencers
Find influencers in your niche and industry and ask them to write and post about your products or brand in exchange for money or samples.
Tips from: Business News Daily
Don't Focus on Sales

It may seem counterproductive to focus on anything besides sales, but that's not the point of social media. People are using social media to be social and connect with friends, family and their favorite brands. Even your most loyal customers aren't going to want to follow your business if you're only selling on social media.
Tips from: Business News Daily
Industry Articles to Read




How to Submit a Successful RFP


How to Manage Your Reputation Over Social Media
Videos to Check Out

Have questions about your membership? Want marketing suggestions?
Or call her at (215) 953-3450.
asi/33020
©2020, Advertising Specialty Institute®. All Rights Reserved.
Advertising Specialty Institute, Inc., 4800 Street Road, Trevose, PA 19053
Opt out of this email list or Manage your preferences
Sent to: %%email%% asi/%%ASI_Number%%
302-7765 0920