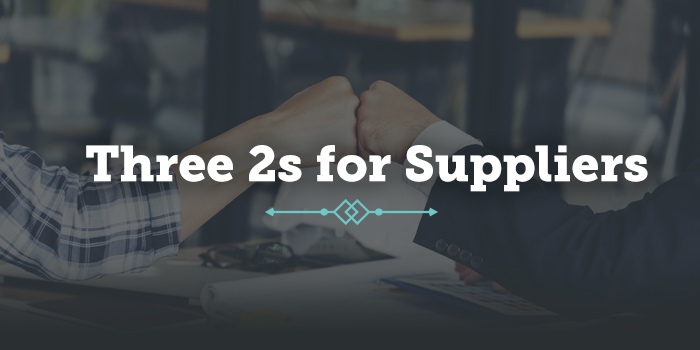 September 2020

Welcome to the September edition of the Three 2s newsletter.

Now is a great time to brush up on some of your social marketing skills and learn new ways to reach distributors and sell online.

In this issue we have tips on mastering SEO, improving ad performance on Facebook and creating ads on Instagram.

As always, remember that ASI is here to help and support you. If you need anything at all, please do not hesitate to contact your Account Executive or Caitlyn, Supplier Specialist at caitlynm@asicentral.com or 215-953-3450.

Sales Tips

Reduce Friction: Minimizing customer friction is the #1 factor in determining whether you're successful in selling your product online. Do everything you can to ensure your customers get the best experience possible. If you clearly explain how your product solves your customer's pain points and make it easy for them to make a purchase, you're 90% of the way to selling online successfully.
Invest in Your Website: In the world of online shopping, people aren't going to type their card number into a website that features shoddy images and poorly written product descriptions. Make sure to take the time to find professional product images, write some great content, and upload them onto your website in a way that is aesthetic and user-friendly.



Tips for selling online
Industry Articles to Read



How to Master SEO in the Digital Age

How to Improve Facebook Ad Performance
Videos to Check Out

Have questions about your membership? Want marketing suggestions?
Or call her at (215) 953-3450.
asi/33020
©2020, Advertising Specialty Institute®. All Rights Reserved.
Advertising Specialty Institute, Inc., 4800 Street Road, Trevose, PA 19053
Opt out of this email list or Manage your preferences
Sent to: %%email%% asi/%%ASI_Number%%
302-7765 0920