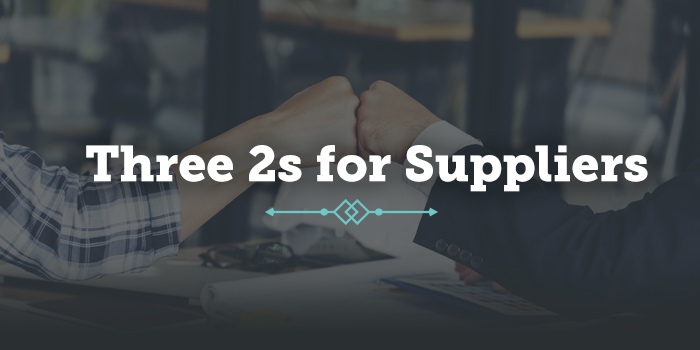 August 2019

Welcome to the August edition of the Three 2s newsletter.

The summer is winding down and cooler weather is right around the corner. We hope you had a relaxing few months and were able to recharge and spend quality time with friends and family.

​​​​​​In this issue, we discuss ways to update your aesthetics in emails, new marketing tactics to invest in and additional industries to tap into.

Also, at the end of the month, we will be hosting our Q3 webinar, Membership 101: Targeted Marketing Emails. ​​​​We invited a guest expert from ASI Creative Labs to talk about the creative services available to you when you utilize the targeted email messages that ASI sends to your audience, included in your membership. Click here to register for the webinar on August 22, 2019.


Enjoy!
Sales Tips

Update your look
Keep your appeal fresh by using different photos of yourself in emails and by changing up your company's logo and taglines from time to time. When customers get something that's new, it makes them look closer.
Invest in videos
Most social media platforms are encouraging and rewarding video posts so it behooves companies to begin investing in the medium. With smartphones these days, it's very easy to create good video and you should produce videos that host "big personalities," according to Victoria Fine of Slate.
Industry Articles to Read


How to Find Sales Success in the Finance Market

How to Cultivate a Sustainable Mindset
Videos to Check Out




This Motivational Sales Speech Will Get You Fired Up!
By Marc Wayshak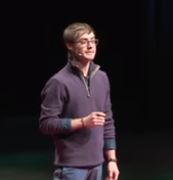 Why Millennials are Done With Green Brands and Why It Matters
Ryan Lupberger | TEDxVail4
Have questions about your membership? Want marketing suggestions?
Or call her at (215) 953-3450.
asi/33020
©2019, Advertising Specialty Institute®. All Rights Reserved.
Advertising Specialty Institute, Inc., 4800 Street Road, Trevose, PA 19053
Opt out of this email list or Manage your preferences
Sent to: %%email%% asi/%%ASI_Number%%
302-7765g 0819