SPONSORED BY


VIDEO

Give 'Em the Boot
Nasty weather, winter outfits – it's definitely boot season. Wearables Editor C.J. Mittica examines the wide array of boot options perfect for wearing at work, on the runway and out on the ski slopes. (And be sure to watch to see the twist ending!) Click here to see the video.

What did you think of this video? Send your feedback to cmittica@asicentral.com.
Trend Alert: Advanced Outerwear Technology

ADVERTISEMENT

This Heatstream Softshell jacket (6642) from River's End Trading Company (asi/82588) features omni-heat technology, and will be available in 2011.

It may seem obvious, but "getting cold" is still the number-one deterrent preventing people from doing outdoor activity in the winter. While jacket manufacturers continue to make tremendous strides on that front, the battle is far from over. Such concerns spurred Columbia Sportswear to add Omni-Heat Thermal Reflective technology in its line of outerwear as a solution.

This thermal technology helps maintain 20% more warmth than ordinary liners with, according to Columbia, the highest heat retention per gram of synthetic insulation in the industry. How? With a silver lining that reflects the body's infrared heat waves back onto itself, while still being able to dissipate moisture and excess heat. This month, at the same time its Omni-Heat Thermal Reflective technology is making its debut at retail, Columbia will also unveil its fall 2011 line, including jackets, gloves and footwear that incorporate the state-of-the-art electrical heating elements. They are powered by small, rechargeable lithium batteries that are self-contained within the garments. The technology is called Omni-Heat Electric.

The concept of on-demand heat, with an on/off button, is similar to that of heated seats in cars. "It's truly an amazing technology that we know will take off at market retail," says Lori Anderson, marketing manager of River's End Trading Company (asi/82588), which carries Columbia apparel. "It's a brand-new style and technology that we're introducing in our Heatstream Softshell jacket, which will be released in 2011."

The soft shell carries both the reflective layer and the electric heat. A separate jacket, Columbia's parka, features a waterproof shell and zip-out insulating under-layer that allows the pieces to be worn independently, as a lightweight rain jacket and medium-weight mid-layer. "The Heatstream Softshell," Anderson says, "is ideal for a wide range of promotional product applications: Gifts for employees or customers, outerwear uniform piece for delivery, construction and trucking companies, employee e-commerce stores, ski resorts and hotels and so on."

Anderson, who has tried out the other Columbia Omni items, raves about the warmth and comfort of the boots that use a battery-powered, heated footbed to keep all 10 toes toasty on extremely cold days. The Bugga Therma boots have three heat settings and will run for four hours on high or 10 hours on low on a single charge. Batteries can be recharged in two to three hours.

Columbia's Omni apparel is also visually compelling, thanks to its sleek design and a hidden Columbia Sportswear LED-backlit logo button. The Omni-Heat is one of six Omni technologies that Columbia features, and is one of the 30 Columbia styles carried by River's End.
Interested in Becoming a Wearables Contributor?
You've learned a lot working with apparel — and now's the time to share your knowledge with our readers. Are you a master marketer? A champion salesperson? An eco or performance expert? Then consider this your invitation to write an article for our "Business of Wearables" department. We're looking for wearables people with useful tips or lessons learned to share with other readers.

If you're interested in writing, send a short bio and summary of your topic to editor C.J. Mittica at cmittica@asicentral.com. We're looking forward to hearing from you.

Company Spotlight: Target Decorated Apparel


Q: You recently announced that Target was changing its company name and adding some new services. What have you added?
Steve Kanney: We've added embroidery services that we never had before. We've always been known as one of the top screen printers in the nation. Most of our competitors at our level are offering full-service apparel decorating. We're now doing embroidery, which is one of the main drivers. We're now doing applique, and also some mixed media where we combine screen printing and embroidery or screen printing and applique. We're also doing names and numbering as part of CAD-cutting services.



Steve Kanney is the general manager of Target Decorated Apparel (asi/90549)


Q: Why the changes and why now?
SK: It was really based on client needs. Clients really don't want to have to go to multiple decorators. When I started, our minimum quantity on spot color was 72. Now it's 36, because they don't want to have one vendor who's doing 24-36 and another guy who's doing 72-plus. They really appreciate the one-stop shopping, as opposed to having three or four different decorators that they have to go to.

Q: Why did you decide to change the company name from Target Graphics to Target Decorated Apparel?
SK: We were going to shows and people thought we were a design company or a graphics company. Target Graphics – that can be a generic, dated word. Being a full-service decorator, we wanted to get that decorated-apparel aspect into the equation and help clarify that we're not an art company or a graphics company.

Q: With all these new changes, what's your outlook for 2011?
SK: We really expect the embroidery thing to take off. We have a built-in client base. We have a ton of clients. We turned on the spigot and said we're doing all these sewing services, so that's going very well. We've also added some new products. We added a fast-track product that's going to be a quick-ship 48-hour product that's very cool. We also added a new product called Scribble Tees. It's a shirt you can actually color with special markers, and when they go through the wash it completely washes out. It's a fun product for kids. We're trying to be a little more product-driven too, as opposed to just focusing on the different services that we offer.

Listen to ASI Internet Radio
Be sure to tune in each week as a team of ASI editors takes to the airwaves for the ASI Internet Radio show. For a half-hour each Tuesday, we debate the most important topics facing the industry, as well as offer an offbeat look at the market.

If you missed any of our shows, don't worry. Recordings are available at asicentral.com/radio. And, don't forget to join us every Tuesday morning at 10:30 ET when we broadcast our radio show live. We'll be taking calls from the audience, so please call us at (215) 953-4979 to hear your voice on the air.

Add a Personal Touch to Apparel


Distributors have found that clients are frequently asking for their apparel to be personalized in some way. For example, dream INK (asi/183364) works with a fitness center that runs a boot-camp program for those looking for a more disciplined approach to their exercise regimen. Jason McSweeney, president of dream INK, helped the client put together promotional packages to give to those who signed on for longer programs, and is now looking to embroider shirts with the members' names on them.

"We will embroider and customize it for them," says McSweeney, adding that he is also looking into getting a camouflage pattern on the shirts to keep with the boot-camp theme and make it something fun that participants could show off to friends and family. "You want it to feel like a serious thing, and including a customer shirt makes them feel special. You want people to feel like they're enlisted," he says.

Adding a personalized element can boost the perceived value of the product by featuring not only names, but inside jokes, nicknames or other additions. In addition to actually embroidering names or personalized elements onto the wearables, distributors are also seeking other options. Randy Carr, CEO of World Emblem (asi/98264), says that he is seeing growing interest in name badges that can be worn on apparel and removed if desired.

"Some businesses are getting a little more formal and may require a suit or outfit where people are actually purchasing their own clothing," Carr says. "People are getting away from the traditional emblem look and opting for the name badge."

Bamboo Socks






Flagpin (asi/54520) will be creating some happy feet this holiday season with its new high-performance bamboo athletic sock (BWPQ). The bamboo's natural moisture-wicking properties provide superior comfort and sustainable performance, while its hypoallergenic and antibacterial properties significantly reduce odor. These socks also feature a ventilated mesh top for cool, lasting comfort. These unisex, low-cut quarter cuff socks are come in men's one size, women's one size, and youth.

Selling Tip: These socks are perfect for your active clients (or family members as a holiday gift!), as they're meant for walking, running, golf, tennis, personal fitness or any other lively activity. Consider them for a race walk or sports promotion.

AshCity Worldwide (asi/37143) has appointed Spencer Linwood to the position of National Sales Manager for Canada.


BITO is now offering a new Four-Head Machine E Laser for multihead embroidery machines.

CafePress (asi/43167) has appointed Robert Marino to the position of president.


Cap America (asi/43792) has presented John Wermers & Associates, a multi-line representative group, with the top sales award for 2010.



Sanitized AG has launched T20-19, a new antimicrobial product specifically developed for cellulose (cotton and cotton blend) items that require high wash durability.

SanMar (asi/84863) employees participated in Movember, an annual monthlong event involving the growing of moustaches to support men's health issues during the month of November. They raised $2,500 for the Prostate Cancer Foundation and LIVESTRONG, the Lance Armstrong Foundation.


Sassy Scrubs provided red kids scrubs pants to Disney and the ABC Television Group for a large gathering of "Santa's Elves" to help promote the TV film Santa Baby 2: Christmas Maybe. The promotion, held in New York City at The Pond in Bryant Park, set a new Guinness World Record for the largest gathering of "Santa's Elves" in one place.


Stahls' ID Direct has introduced the CAD-CUT Pebble Puff, a new heat-transfer material for creating textured effects and 3-D designs.


Transfer Express is now offering Elasti-Prints, super-stretch screen printed transfer numbers designed for popular stretchy fabrics.

Vantage Apparel (asi/93390) has hired Kevin Schardt for the newly created position of director of customer experience.



Knowing these terms will make distributors who just started sound like they've been in the business for years.



French Knots: A stitch featuring a raised, knotted center.

Rayon: A manufactured fiber composed of regenerated cellulose, derived from wood pulp, cotton linters, or other vegetable matter. The fiber is in between natural and synthetic designations. Viscose rayon is the most popular type.

Texturizing: A process performed on specialized machinery which create bulk and stretch to the yarn, and therefore creates new aesthetics to the finished fabric.
Q: I've been in the business for 18 years – and this is a first for me! Can you give me a source for youth performance-fabric polos and youth soft-shell jackets? I'm really desperate to avoid buying retail from L.L. Bean and Nike.
A: For the performance polos, try Staton Corporate and Casual (asi/89380); (800) 950-6611; www.statononline.com; product 4600B. This youth short-sleeve shirt is made of 5.6-oz., 50/50 stain-release jersey and is available in five colors in XS-XL.



ADVERTISEMENT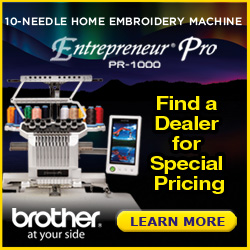 Also check out Bodek and Rhodes (asi/40788); (800) 523-2721; www.bodekandrhodes.com; product 437Y. This is a seamless, stain-resistant 50/50 youth polo with pearlized buttons; it comes in S-XL in 10 colors.

For the jacket, you only need to make one stop: Ash City USA (asi/37127); (866) 274-2489; www.ashcity.com. This supplier offers a youth colorblocked soft-shell jacket (product 68009), and an insulated soft-shell jacket with detachable hood (68010). Both jackets are made of 96% polyester/4% spandex bonded with 100% polyester anti-pill fleece and come in S-XL.

Selling Tip: Remember hand-me-downs? They provide long-lasting life for wearables – and make kids apparel a good market to target.

Q: I need sized (not one-size-fits-all) nightshirts. I have had many referrals but they always result in zero. Can you help?
A: Check out Akwa (asi/33280); (888) 289-2592; www.akwa.com. This supplier carries ladies' nightshirts (product 280-BJY) in sizes S-XL in nine colors. The soft shirts are 70% bamboo/30% cotton, antimicrobial, breathable, moisture-wicking and thermal-regulating.

If your client is an outdoorswoman, she'll love product 604721 from Weber's Camo Leather/Wilderness Dreams (asi/73777); (320) 762-2816; www.webersleather.com. This 100% polyester henley nightshirt comes in Mossy Oak Real Tree camouflage and has a V-neck, three-button placket. It's available in sizes S-XXL.

Selling Tip: Nightshirts are no longer just for bed. Loungewear has grown in versatility and is appropriate in all sorts of venues.
Jan. 3-7, Boston, Long Island, New Jersey, Philadelphia, Baltimore
Advantages Roadshow
(800) 546-3300; www.asishow.com

Jan. 3-6, Marlboro, MA
New England Apparel Club Show
(781) 326-9223; www.neacshow.com

Jan. 8-11, Oaks, PA
Philadelphia Gift Show
(678) 285-3976; www.philadelphiagiftshow.com

Jan. 8-11, San Francisco
San Francisco International Gift Fair
(678) 285-3976; www.sfigf.com

Jan. 11, Webinar
"Hot New Products for Digital Decoration" by Sawgrass Technologies
5 p.m.-6 p.m. ET
(843) 884-1575; www.sawgrassinc.com


Jan. 11-12, New York City
DIRECTION by Indigo, International Exhibition of Creative Textile Design
(646) 351-1942; www.directionshow.com
Jan. 17-21, Raleigh, Charlotte, Atlanta, Nashville, Memphis
Advantages Roadshow
(800) 546-3300; www.asishow.com

Jan. 19, Atlanta
Stitches Roadshow
(800) 546-3300; www.asishow.com

Jan. 21-23, Long Beach, CA
ISS Show
(800) 241-9034; www.issshows.com

Jan. 22-24, Orlando, FL
Orlando Gift Show
(678) 285-3976; www.orlandogiftshow.com

Jan. 23-25, Orlando, FL
ASI Show
(800) 546-3300; www.asishow.com

Jan. 29-Feb. 3, New York City
New York International Gift Fair
(914) 421-3200; www.nyigf.com

Jan. 31-Feb. 4, Seattle, Portland, Sacramento, Concord, San Jose
Advantages Roadshow
(800) 546-3300; www.asishow.com