Compliments of .



| | |
| --- | --- |
| promotional products • incentives • corporate gifts • meetings • events | Volume 81 / Dec 2012 |

Boo Boo the Bear Boosts Awareness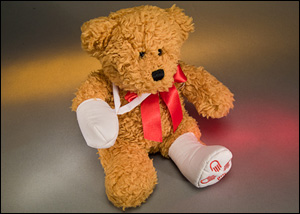 When children become ill or injured, one of the first things they reach for while they're on the mend is a favorite stuffed animal. Leaders at The Canadian Association for Wound Care (CAWC) decided to capitalize on patients' need for comfort toys, and together with their distributor partner, designed a custom teddy bear mascot named Boo Boo to raise awareness of the organization's mission and elements of the core brand: caregiving, comfort and security.
The main undertaking of CAWC, a nonprofit organization of health-care professionals, researchers, corporate supporters, patients and caregivers, is to advance wound care in Canada. "The teddy bears were created to aid in CAWC's efforts to improve the health of Canadians living with wounds or at high risk of preventable wounds," says a company spokesperson. The plush mascot featured a paw in a sling and a leg in a cast with a CAWC logo and a matching red ribbon.
ADVERTISEMENT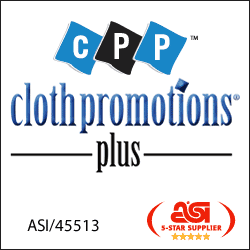 The initial target audience was young children and the elderly, both prone to injury, and over 1,000 bears were given to patients and attendees at trade shows and conferences. Because of Boo Boo's popularity, he was eventually used to enhance professional education, support investments in wound management, inform and educate the public and empower patients to speak effectively about the importance of wound prevention and care. Plans are also in the works for distribution at the retail level, and they are currently for sale at CAWC gift shops.
According to a distributor spokesperson, it's important not to limit what one product can do to increase brand awareness for your company. "Boo Boo expanded from what he was made for originally, which was as a distribution item for wounded patients," she explains. "He became an ambassador for education and investment in CAWC."
Be sure to contact your distributor partner to help you find the right product to raise awareness, launch a new campaign or for any special event.
VIDEO

THE JOE SHOW reveals some of the latest products and promotional ideas available in the market today. Click here to see a brand-new edition of The Joe Show.



Sponsored by
Promo Matting



Sponsored by
365 Source Custom World

Sponsored by
Pepco Promotional Products





Sponsored by
Cloth Promotions Plus

ADVERTISEMENT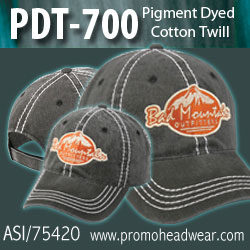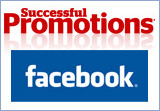 Win $100 & Gain Access to Great Ideas
Sign up now and enjoy The Joe Show, where our very own Joe Haley features cool new promotional product ideas. Access case studies in every industry that showcase the hottest new marketing campaigns. You can even submit your own case studies and be eligible to win a $100 MasterCard gift card. Plus, network with other businesspeople looking to pump up their marketing efforts. Click here to get started today.
Stuffed Dragon Drives Consumers to Enter Sweepstakes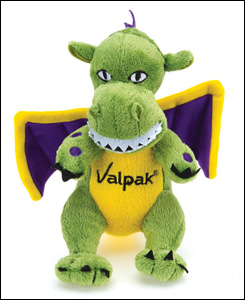 Valpak, a leader in print and digital coupons, targeted families and savings in a national campaign, which aired in September nationwide. Valpak's traditional Blue Envelope, Valpak.com andValpak savings app all took center stage in the new Valpak consumer commercial, Coming Home. The commercial showed the story of a dad-daughter duo that used Valpak to find savings in unexpected places. The commercial was featured on digital and social messaging through October 31 and ran on Valpak-partnered television stations TNT and TBS in October.
The commercial also drove viewers to Valpak.com where they could watch "The Dragon Balthazar," a video that completed the commercial's story. Consumers could enter a sweepstakes to win the five-foot stuffed Balthazar dragon that appeared in the commercial. "There was a chance to win the mini Balthazar dragon and a $25 gift card each week, along with the grand prize of a life-sized dragon," says Marsha Strickhouser, public relations manager for Valpak. A total of 15 first-prize winners received the mini dragon and gift card.
Valpak also sent out a direct-mail piece to media, which included a press release and mini Balthazar dragon. "The smaller versions of the dragons were produced for the sweepstakes," says Strickhouser. "We also shared them with our employees and about 1,000 franchise owners and sales reps from around the U.S. and Canada at our national convention."
When done correctly, direct mail can be a highly effective resource for entrepreneurs and small businesses. Make sure to provide real incentives. Direct mail works by getting your prospect to respond to an offer. Whether that is a coupon, a sweepstakes entry or a special deal, make sure you're including an incentive. Contact your distributor for help.
New! FULL-COLOR imprints are available on
ALL-IN-ONE® Brand Gear™ items!
It's shown here on the Durable, soft Neoprene zipper sleeve, which protects your iPad or tablet, and features a HUGE imprint to advertise your brand in VibraColor® Full-Color Process!

The sleeve is now available for both 9" and 10" sizes, so it works with iPad and many popular tablets! From ALL-IN-ONE® • asi/34256.
Fundraising Items
Athletic games, pep rallies, community outreach programs and golf tournaments are just some of the events that call for the right promo product to pump up the campaign.
HOLE IN ONE. The Golfer's Buddy bag makes a unique tournament tee prize and corporate promotional gift. The foot prong design allows the bag to stand up vertically in the fairway. asi/57694
DO YOU HAVE THE TIME? Spiritwear watch comes in two sizes. Watch strap is available in 14 different colors. Kids and adults can display their school logo, mascot or favorite sport. asi/97073
WE'RE NUMBER ONE. Four-color foam hand can highlight your team logos or photos with vivid full-color printing. asi/44561
CAN YOU HEAR ME NOW? Cheer for your favorite team with a full-color, digital, USA-made paper megaphone. Great for sporting events. asi/30270
THROW IN THE TOWEL. Spirit microfiber rally towel measures 11" x 18 ½" and is available in four colors. Ideal for marathons or golf tournaments. asi/43051
GET AN EYEFUL. EyeBlack is an under-eye patch that started as an athletic tool for professional athletes. Perfect for fundraising, sales kickoffs, sporting events and all sponsor promotions. asi/53428
marketing calendar ••• March 2013
International Ideas Month
The lifeblood of any company is the ideas that eventually springboard to new product or service offerings. March is dedicated to ideas, big and small, and people are encouraged to voice their thoughts. Use this month to create a program that uses brainstorming sessions to generate ideas from employees as well as clients. Boost participation by providing everyone with logoed gifts like leather padfolios or fine writing instruments. Offer prizes for the top and most creative ideas. But, no matter what you do, you need to go into meetings with an open mind and hear everyone's ideas. Your distributor partner can help you find the perfect products to complement the events.
7
National Agriculture Day
Celebrated within the agricultural field, this day is also perfect for a "come grow with us" themed promotion. There are a variety of products – seeds, kits, gardening implements, etc. – that can play off that theme and carry your company logo. And when plants start to grow, your customers will continually be reminded of you. 
21
Companies That Care Day
As a corporation, you care about your employees and your community, but do you let them know that? Well, take that opportunity today. Have an open house and invite local vendors, businesses, civic organizations, etc., to tour the facility and partake in a wine-and-cheese party. Focus on how your company contributes to the local economy and all the other important things you do like sponsoring local sports teams. Also, do something special for your employees and provide them with thoughtful gifts. Your distributor can help you hash out all the details.
29
National Mom & Pop Business Owners Day
The backbone of the U.S. economy is small business. If you own a small business, use today to tout your many accomplishments. If you work with smaller businesses, let them know how much you appreciate everything they do for you. Use social media to shout your message loud and clear. Also, use a variety of logoed products as thank-you gifts.
Solve This Dilemma
Every month, Successful Promotions launches a new contest where we ask you, our readers and Facebook fans, for your most creative ideas for solving businesses' dilemmas. Each entry should be 50 words or fewer, and a promotional product must be part of the solution to the challenge. Send all entries to jhaley@asicentral.com by the specified deadline in order to qualify for a free gift. Winners will be randomly selected from all entries.
Mother Earth. A local manufacturer will be exhibiting at an Earth Day event in April. Staffers will be manning a huge pop-up tent where they will be talking about the firm's green initiatives. However, they need help coming up with ideas. They want to generate interest with the media, and they also want an eco-friendly giveaway for people who stop by their exhibit. Send your best ideas to jhaley@asicentral.com by January 13, 2013.

Rush services: Get into the holiday spirit with 5 day all inclusive rush services on our most popular products. IDProductsource rush lanyards and silicone bands all inclusive pricing includes door to door shipping and free setup. Guaranteed to become your favorite backup plan for all your tight in hand dates. asi/62088


Patches: Exceptional products meet exceptional deals with custom embroidered patches from IDProductsource. Unbeatable prices coupled with five star service make our patches an industry favorite. asi/62088

February is heart health awareness month. Just for Women Promos is highlighting 2 bottle options filled with red polish. Choose from over 20 shades of red. Your choice of a black, white, or silver cap. One color imprint included in price. Production time is 6-8 weeks. All products made in the USA. asi/49640

9-PIECE CHRISTMAS TRUFFLES EC609
Truly decadent
Spoil them with an elegant gift of nine different flavors of Belgian dark chocolate brownies enrobed in 60% dark chocolate. Premium, all-natural 1.5" squares for a rich and refined taste. asi/53518

Successful Promotions® is a trademark of the Advertising Specialty Institute. Copyright 2012, ASI. All Rights Reserved.
Advertising Specialty Institute®, 4800 Street Road, Trevose, PA 19053