ADVERTISEMENT


VIDEO
Fashion Finds From the ASI Show Floor
At The ASI Show Orlando, Stitches Editor Nicole Rollender canvassed the show floor to identify the newest styles available in the ad specialty industry. In this episode of "Fashion Finds," she shows off some of the latest apparel to hit the market. Click here to watch the video.



Subscribe now to our YouTube videos.

ASI SHOW ORLANDO HIGHLIGHTS

ASI Orlando Keynoter Michael J. Fox Offers Life Lessons
With humor, wit and honesty, actor and activist Michael J. Fox inspired an audience of nearly 2,000 ASI Show Orlando attendees at Tuesday morning's keynote session. "The script of your life is not written yet," he said, stressing that his fight with Parkinson's disease has been an opportunity to help others.

"Life is about choices, and the only choice I don't have is about Parkinson's. Everything else is up to me," Fox said.

Drawing on his natural talent for comedy, Fox told the crowd about his start in acting while he was growing up in British Columbia, Canada. "I had a great drama teacher in high school," he began. "He used to say to us that we're all here because we're not all there." Fox moved to Hollywood to pursue his acting dreams but admitted he quickly became poor and frustrated and was days away from going back to Canada to work in construction. "My apartment was so small I had to do my dishes in the shower," he joked.

Fox finally got his first big break when the producers of the show Family Ties called. "I didn't have a phone, so I closed the deal on a pay phone outside a chicken joint," Fox said. In short time, he was a star, but at age 29 his life would change yet again. "One day there was a tremor in my pinky finger," he said. "Later a doctor sat me down and told me I had Parkinson's. I didn't want to believe it."

Rather that leaving the public eye, Fox has devoted himself to finding a cure for Parkinson's disease, raising the hopes and quality of life of those who suffer from the disorder. To date, the Michael J. Fox Foundation has raised more than $225 million for Parkinson's research. "Answers aren't going to fall from the sky," Fox told the crowd. "We have to reach up for them."

Million-Dollar Sales Summit Highlights
"The worst thing people can say about you or your company online is nothing," said Firespring (asi/194382) CEO Jay Wilkinson, who headlined Orlando's Million-Dollar Sales Summit with his presentation, "Cutting-Edge Social Media Strategies for Sales Success." "We feel like we need to stay connected to clients 24/7, so social networking is like an extension of that personal relationship."

In a survey of Summit attendees, 46% said they felt their revenue had increased in 2010 because they used social networking tools, such as Facebook, Twitter and LinkedIn – but more than 60% wanted to learn in 2011 how to network online even more economically. "Look, I spend 15 minutes a day social networking, and it's successful," said Wilkinson, who pointed to tools such as HootSuite that allow a user to post information to multiple social networking outlets at once.

The hot topic at the exclusive event was smart social-networking strategies; top distributor salespeople gathered to learn selling and marketing strategies from the industry's best sales professionals, and to brainstorm in dynamic roundtable sessions. "Twitter can be a powerful tool for salespeople," Wilkinson told attendees. "You can research companies, stay plugged into industry news and get feedback on your products." In addition, he said, YouTube is a great tool for salespeople to demonstrate products in videos to clients.

Break Into the Higher-Education Market
"Start small: That's the key to getting that first higher-education sale," said Nina Shatz, director of sales for Red Ball Promotions (asi/346567), in her Education Day session in Orlando, "Secrets to Penetrate the Billion-Dollar Education Market." "In the same way that a relationship starts with dinner and movie – not a trip to Cancun – realize that educational institutions take their time vetting new distributors and decorators. The first order they place will be a small one, but that leads to bigger orders and referrals. Plus, you need to really cultivate that first relationship you create within the school, since that's your in."

Referrals within a university, Shatz said, are the easiest way for a distributor or decorator to expand into other departments and groups. "There are just so many places to go within a university," said Shatz, who pointed to the admissions department, clubs and organizations, the bookstore, Greek life, on-campus dining and hospitality, alumni associations and athletics departments as just some of the avenues. "Or, if you choose a specific sorority or other club, these groups have a presence on campuses across the U.S., so you can grow your business on a regional or national scale," she said.

Shatz's best advice for getting that first meeting: "Stop by the departments or groups that you want to meet with and bring a spec sample," she said. "Use the college's logo or colors, if you're not comfortable using the group's logo for a spec sample." 



Perhaps reflecting a more optimistic outlook for 2011, neon and bright colors are poised for a comeback. Here are three short case studies on the revenge of brightness:

1. Neon threads. According to Lenny Brinda, president of Graphic Disclosure Inc. in Bedford Heights, OH, eye-catching color is coming in big, and it can take the form of neon threads within the shirt design.

"Nobody wants the dark-green shirts for Aurora High School anymore – but you could put a dark-green ink on there, and accent the sport in neon thread so the 'ladies' soccer' or 'ladies' volleyball' really pops. Then you see that up there in the stands," Brinda says.

2. Experimental fabrics. Marla and Norm Rabinovitch, owners of The Promotion Factory in Calgary, AB, have seen a growing interest in more experimental fabrics and materials that add colorful energy to apparel, such as electroluminescent technology being incorporated into shirts, and predict this is going to take off in the next year or two. The duo went to a recent showing in Las Vegas where they were using electroluminescence for signage, and now they are trying to get it to work for garments.

3. Reflective material. The Rabinovitchs have also been getting more requests to include reflective material – like that worn by construction workers or crossing guards – onto apparel, for needs both practical (those doing work at night who need to be spotted) and fashionable.

Each Halloween for the past several years, Jason McSweeney, president of Wheaton, IL-based dream INK (asi/183364), has done an order of about 150 shirts for the Haunts Against Hunger charity in Chicago. But this year, he enhanced it by adding glow-in-the-dark elements to the shirt.


BUSINESS VIEW: Five Trends in Promotional Apparel

Apparel continues to dominate the ad specialty industry, with sales of shirts still accounting for the largest share of distributor sales by far (23% as of Counselor's latest State of the Industry report).

But while wearables are sure to hold onto their top position in 2011, there are some shifts happening in what customers are asking for, and what suppliers are providing. Here are five trends in the apparel sector, what they mean for embroiderers and how you can take advantage of the changing market. 

1. Add a personal touch. Embroiderers have found that clients are asking more often for their apparel to be personalized in some way. One client of Jason McSweeney, president of dream INK (asi/183364) in Wheaton, IL, is a fitness center that runs a bootcamp program. McSweeney helped the client put together promotional packages to give to those who signed on for longer programs, and is now looking to embroider shirts with the members' names on them.

"We will embroider and customize it for them," says McSweeney, adding that he is also looking into getting a camouflage pattern on the shirts to keep with the bootcamp theme and make it something fun that attendees could show off to friends and family.

In addition to actually embroidering names or personalized elements onto the wearables, distributors are seeking out other options. Randy Carr, CEO of World Emblem (asi/98264) says that he is seeing growing interest in name badges that can be worn on apparel and removed if desired.

2. Don't overlook gender. Adding a personalized element can boost the perceived value of the product, including not only names, but even inside jokes, nicknames or other additions. Yvonne Morrison, president of Graham, NC-based Image Apparel (asi/229910), has found that even just offering more form-fitting shirts tailored for women, that are a slightly different cut than those given for men, can boost the recipients' interest in the apparel.

"People have gotten a little more sophisticated in their apparel requests lately – women don't want a men's polo, they want a woman's polo," says Morrison. "It's the cut and the style – professional women do not want that short-waisted; it should be slightly longer but still have a feminine silhouette."

3. Stay up-to-date on fashion trends. As budgets have begun loosening up, clients are thinking more about what they want rather than just what they need, which has led to more interest in following retail trends and the broader fashion world in selecting their promotional apparel.

"A lot of clients are asking for 'fashion fit' tees," says Morrison. "More fashion-forward clients will sense that their apparel speaks for the entire image of the company, so they are asking for brand names or higher-quality apparel, and many are willing to spend a little extra. Fewer people are saying, 'I just want the cheapest T-shirt you can find.' "

Morrison gives the example of a recent order she did for a local library's staff. When they have casual Friday, they wanted something to wear that would still look professional and also be wearable outside of work. To help them choose, Image Apparel actually held a fashion show to let the staff select which shirts they liked. The employees selected a fitted, high-quality polo shirt that was an improvement on the basic T-shirts they had been using.

4. Provide high-quality products. Chad Stokes, owner of 801 Promos (asi/186309) in Riverton, UT, has been getting more requests for higher-quality shirts, even as his customers try and keep their budgets down where possible. "The feedback we are getting is that when someone spends five or six bucks on a T-shirt, they may be spending less, but if no one wears it, it's not worth it," says Stokes. "It's going to sit in someone's closet or be their weeding shirt, not the one they're going to want to wear out on the town."

Stokes says this is true for a broadening number of his clients, not only the schools that want something "more like what they would find at American Apparel," but also for more conservative companies, such as a financial planner client who requested a more "hip" T-shirt for the company.

5. Offer retail brands. This sense of being more in style comes with a movement toward recognized retail brands, whether adidas, Hanes or American Apparel. "There may be co-branding, depending on what kind of program you are doing," says Henry Cook, vice president of Team World Inc. "But brands people are familiar with are really getting more people to buy."



STITCHES MAGAZINE NOW AVAILABLE ONLINE

We are pleased to notify you our new digital edition of Stitches is available for online viewing. We hope you enjoy the interactivity and rich media features of your digital edition of Stitches.

Start reading the issue today!

MARKETS TO WATCH: Jewel Tones

This men's oxford shirt is available in several colors, including cayenne, dark green and English blue, from Bodek and Rhodes (asi/40788).





Jewel tones such as amethyst, emerald and garnet make for choice looks this year. Cheerful and upbeat as well as eye-catching, apparel in these vivid colors makes a dramatic statement and invites companies to be more playful and daring when putting their brand in the spotlight.

"The jewel-tone trend is definitely applicable to the trade industry," says Jennifer Chiu, product manager for Ash City USA (asi/37127). "Such rich colors are commonly used in corporate logos as well as uniforms." She cites athletic teams as well as educational and governmental organizations as examples of clients that employ them.



This hip women's hoodie, from S & S Activewear (asi/84358), comes in amethyst heather and emerald heather.

These glossy and vibrant hues also parallel those of vintage apparel, particularly from the 1950s and 1960s. They work as excellent pairings with neutrals, particularly black. "Various rich shades of purple, royal blue and green can be applied to basic items or be used as accent pieces with dark-color collections," Chiu says. Consider this when discussing color choices for logos with clients. A bright-hued logo against a black background can't fail to draw attention.

It's no secret that corporations utilize jewel tones as a wholehearted effort to inspire consumer spending. By introducing colors that are customarily evident in spring or summer designs, retailers are aiming to keep people's spirits up. Chiu says that as a result of the shaken economy, "Buyers are looking for bright colors to 'spice up' their image, as well as employee morale."



Take the Stitches State of the Industry Survey
Stitches is currently polling industry professionals to see how the market did in 2010 – and we need your valuable input. We're inviting embroiderers and other decorators to take our third-annual State of the Industry survey. So, please take some time today to click the appropriate link below and complete the survey. You'll be entered into a random drawing to win up to $500.

Click here to take the survey.

SALES QUICK HIT: Create a Uniform That Says "I'm With the Brand"
Outfitting brand ambassadors in simple imprinted T-shirts is so 1990s. And when they're working in a high-traffic environment like a large sports arena, they really need a uniform that will make them stand out. That's why a food vendor at an arena in Dallas turned to Pony Xpress Printing (PXP, asi/297068) in Garland, TX, a company whose niche is speed-to-market printing. The eatery was planning to hand out a promotion during a game and knew they needed their brand ambassadors to really pop.



Image courtesy of Pony Xpress Printing (asi/297068)


"They were trying to figure out a way to get noticed in the crowd among everybody walking around the stadium," says Jeff Henderson, vice president of PXP. Thanks to having state-of-the-art equipment and abilities, his company is among only a couple dozen in the world that can carry out belt printing, foil, embellishments and other highly specialized techniques.

After brainstorming with the client, the team came up the idea of dressing up the brand ambassadors to look like referees. PXP supplied a black Cobra cap (available from Staton Corporate & Casual, asi/89380), black pants from Bella-Alo (asi/39590) for the women (men's pants weren't provided), and a yellow handkerchief that the ambassadors tucked in their back pockets to look like a referee's flag.

But the ultimate touch was the custom T-shirt PXP created. "We did the logo of the company, and we screen printed the stripes and did a big all-over print of the ref jersey," Henderson says. "Since we can do the allover and print all the way up to the neck and the seams, we even screen printed the whistle on the shirt."

Even in the chaos at the arena, the brand ambassadors had no trouble drawing the attention of spectators. "It's pretty creative and clever and eye-opening when they see somebody in a promo staff uniform like that," Henderson says.



Ask Phil
Hello Phil,
I have a customer looking for the old-fashioned bowling shirts (button-down, two-tone). Do you know any suppliers one still carrying them? – Linda

I definitely rolled a strike with this question! The aptly named Tuti/Bowlingwear.com (asi/92356); (800) 777-4284; www.bowlingwear.com; carries a variety of polyester bowling shirts, including products MOD70, The Hop and REV 60, in various colors and sizes S-3XL. Another option is Virginia T's (asi/93917); (800) 289-8099; www.virginiats.com. This supplier also offers many bowling shirts in a range of colors, including products DC, GM and MTRY, in sizes S-3XL. And if you need to cover a wider size range, check out product LMS from Crusin USA (asi/47743); (800) 444-1685; www.crusinusa.com. This poly/cotton bowling shirt is available in sizes S-6XL in six colors.

Selling Tip: Bowling teams may need more than just a standard uniform shirt. What about embroidered jackets for the team, or customized bowling bags? Some bowlers even use specialty gloves that can be personalized.



Got a question for Phil?

If you can't find what you're looking for in the Embroiderers Sourcing Guide, write to:

Stitches

, Attn: Phil Stitch, 4800 Street Road, Trevose, PA 19053. Or fax your question to: (215) 953-3107. For the quickest response, e-mail

askphil@asicentral.com

. For RN inquiries, visit

www.stitches.com

for the RN Database link. Although I try my best, I can't always answer every request, so please continue your search on your own. Remember, if you call the companies that I mention, tell them you heard about them here!

We're Tweeting
ASI Education has entered the "Twitter-verse"! Follow our "Tweets" at www.twitter.com/asi_education to be one of the first to learn about ASI Education news, such as ASI Show Keynote presenters, special show events and courses, new webinars and online courses, and more!

Join ASI Eduction Online
It's official: ASI Education has a Facebook fan page. When you become a member, you'll connect with us and lots of other distributors, suppliers and decorators who are developing innovative approaches to sales and marketing. You'll get the latest ASI Education news, view our latest webinars and educational videos, read case studies and pick other fans' brains for their most effective strategies to increase your sales – and your bottom lines. Click here to join us now.



Did you know that you can get a new Tip of the Day every day on Stitches.com? Here's just one of the business-building tips you'll find online:

"Oversized printing that takes up a lot of the garment really has customers talking. Larger, printed pieces can command a higher price point, and few printers can handle this style of printing, so it can be less competitive."
Maurice Chalonec, president of RCSilk

| | |
| --- | --- |
| | WEBINARS |


Did you know that ASI Education has more than 50 archived webinars that you can access 24/7? Click here to view our complete selection.

Here are just two of our on-demand selections:

The Basics of Digitizing What's the difference between auto digitizing, semi-auto digitizing and manual digitizing? Click here to learn those terms, as well as how to work with lettering and output to different formats

Secrets to Embroidery Machine Maintenance: To learn the six key areas of an embroidery machine that you should be cleaning and maintaining regularly, as well as what you can fix before calling a technician, click here.

| | |
| --- | --- |
| | APPAREL TERMS |

Sweater Sensation
When it comes to sweaters, it's important to work with your client to determine which material works best – sweaters come in wool, cotton or synthetic fibers. The climate where the customer lives will affect the sweater choice. Wool works best for colder, damper weather. Cottons keep the chill off in milder, cool-weather locales.

Types of weave, pattern or style distinguish sweaters. In fact, cultural influences and geographic regions are frequently symbolized by knitwear. Here's an advanced-level look at terminology used to describe sweater staples:

Aran knit sweaters hail from the Aran Isles off the West Coast of Ireland, where the pattern of each sweater's weave indicates a clan.

Fair Isle sweaters, named after one of the Shetland Islands in Scotland, have a colorful geometric design, usually rendered in heathered yarns.

Argyle sweaters have a diamond-shape pattern of two or more colors on a solid background.

Cable knits have a rope-like or crisscross pattern, created when stitches are crossed behind and in front of one another in a regular sequence. Cable knit sweaters are heavier and chunkier.

Ribbed knits are valued for their form-fitting elasticity created through alternating raised and lowered rows, often executed with a much finer gauge.

Cardigans button or zip up the front, their length typically falling to the hip.

Pullovers sport a crewneck or V-neck and usually a banded bottom hem

Twinsets – a favorite for female professionals – include a sleeveless or short-sleeve "shell" with a coordinating cardigan. Most are created from a lightweight


Brand ambassadors' outfits need to draw more attention than the typical staff member's uniform. It's the perfect opportunity for you to upsell your client with these creative ideas:

Go custom. In Your Face Apparel (asi/62494), for one, offers one-of-a-kind garments, dyed to a PMS color or even knit to a specific weight – and they're sewn in the U.S.A.

Include pants. Allowing the team to wear their own pants takes away from the unified, stand-out look your client wants to project.

Consider cold weather. On top of a basic uniform, outdoor workers in cooler climates need cold-weather items like branded vests, jackets, knit caps and gloves.

Add accessories. Equip the team with all the bells and whistles – not to mention belts, badges, caps and maybe even shoes.

Don't forget handouts. Coupons help, but not everyone gets excited about a piece of paper. Suggest a promotional product to add more punch. Beads, buttons, light-up jewelry, caps and T-shirts are just a few crowd-pleasers to suggest.



| | |
| --- | --- |
| | EVENTS CALENDAR |


JANUARY 2011
Jan. 29-Feb. 3, New York City
New York International Gift Fair
(914) 421-3200; www.nyigf.com

Jan. 31-Feb. 4, Seattle, Portland, Sacramento, Concord, San Jose
Advantages Roadshow
(800) 546-3300; www.asishow.com

FEBRUARY 2011
Feb. 4-5, New York City
Manhattan Vintage Clothing & Antique Textile Show and Sale
(518) 434-4312; www.manhattanvintage.com

Feb. 5-8, Seattle
Seattle Gift Show
(678) 285-3976; www.seattlegiftshow.com

Feb. 7-11, Van Nuys, Ontario, Newport Beach, San Diego, Phoenix
Advantages Roadshow
(800) 546-3300; www.asishow.com

Feb. 9, Nashville, TN
PPAMS PromoShow
(931) 695-3117; www.ppams.com

Feb. 16-18, Dallas
ASI Show
(800) 546-3300; www.asishow.com

Feb. 17-19, Dublin, OH
The NNEP 15th Anniversary Trade Show
(800) 866-7396; www.nnep.net

Feb. 20-23, Edmonton, AB
Alberta Gift Show
(800) 611-6100; www.albertagiftshow.com

Feb. 21-25, Cincinnati, Columbus, Pittsburgh, Cleveland, Detroit
Advantages Roadshow
(800) 546-3300; www.asishow.com

Feb. 21-27, Washington D.C.
D.C. Fashion Week
(202) 271-7235; www.dcfashionweek.org

Feb. 24-26, Orlando, FL
ISS Show
(800) 241-9034; www.issshows.com

Feb. 27-Mar. 2, Marlboro, MA
New England Apparel Club Show
(781) 326-9223; www.neacshow.com



NEWS BRIEFS & PRODUCT RELEASES

Heritage Screen Printing Inc. (asi/700490) has launched a redesigned website, www.hsp1.com, which has new client features including online order placement, order tracking and online artwork libraries.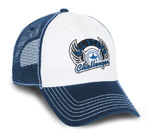 Otto International (asi/75350) has introduced new cap styles and colors: an acrylic knit beanie, a polyester mesh sun visor, a garment-washed cotton twill distressed cap (also available in mesh) and a polyester mesh "OTTO Flex" sweatband cap, in numerous solid or two-tone combos.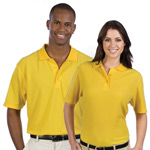 Otto International (asi/75350) has also introduced two new styles to its 2011 OTTO Collection: a 5-oz. Cool-comfort mesh sport shirt and a 5.6-oz. piqué knit sport shirt, both available in men's and women's sizes.



Pony Xpress Printing (asi/297068) has announced that industry veteran Bruce Jolesch recently purchased the company from its original owners and is now president and CEO.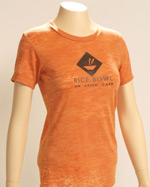 Siser North America has introduced EasyWeed garment graphics cutter material, specifically designed to weed even small letters and detailed designs quickly.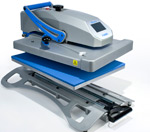 Stahls' (asi/88984) Hotronix has released a new fusion swing-away/draw heat press video.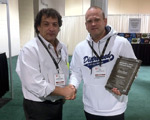 Stahls' Canada has announced that Sean Oakley is the 2011 recipient of the Robert L. Scott Memorial Award, which recognizes individuals who display unparalleled commitment, integrity and enthusiasm for the Canadian promotional products industry.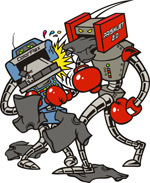 T-Shirt Forums will be hosting its annual DTG Battle Royale digital T-shirt printing contest. For more information and complete instructions on how to enter, go to www.dtgbattleroyale.com.